Latest Features
Twitch's three-year deal with ESL and DreamHack is a landmark for the streaming platform and another sign that the esports industry is adopting traditional media-rights principles.
Tomos Grace discusses the company's three-pronged strategy, its role as a 'free-funnel' for rights-holders, and its plans to develop its 'pay' and 'live' offers.
Premier League club Liverpool's decision to launch 'paid-for' content options on global video-sharing platform YouTube is a taster of how the platform will develop its sports-broadcasting partnerships.
Twitch's deal with game developer Activision Blizzard last month is the latest indication the live-streaming platform and its rivals are now seeking esports rights on an exclusive basis.
Spanish agency Mediapro has agreed deals with video-sharing website YouTube to plug gaps in the distribution of the international rights to the Copa del Rey and the beIN Sports pay-television channels in Spain.
Features
The German Bundesliga rounded off its international sales cycle this month, with deals in Australia and New Zealand.
The renewal of the National Basketball Association's domestic media-rights deal, expected later this year, is the most eagerly awaited in US sport and will no doubt be the biggest of the year.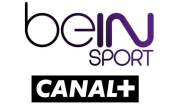 Last Friday's French football league rights auction put a large hole in the theory that Al Jazeera-owned pay-television broadcaster beIN Sports is an unstoppable force bent on dominating the local market